RoRo shipping from the USA
As part of the ocean freight services, Dnipro LLC can offer quality, timely service shipping via RoRo (Roll on, Roll off)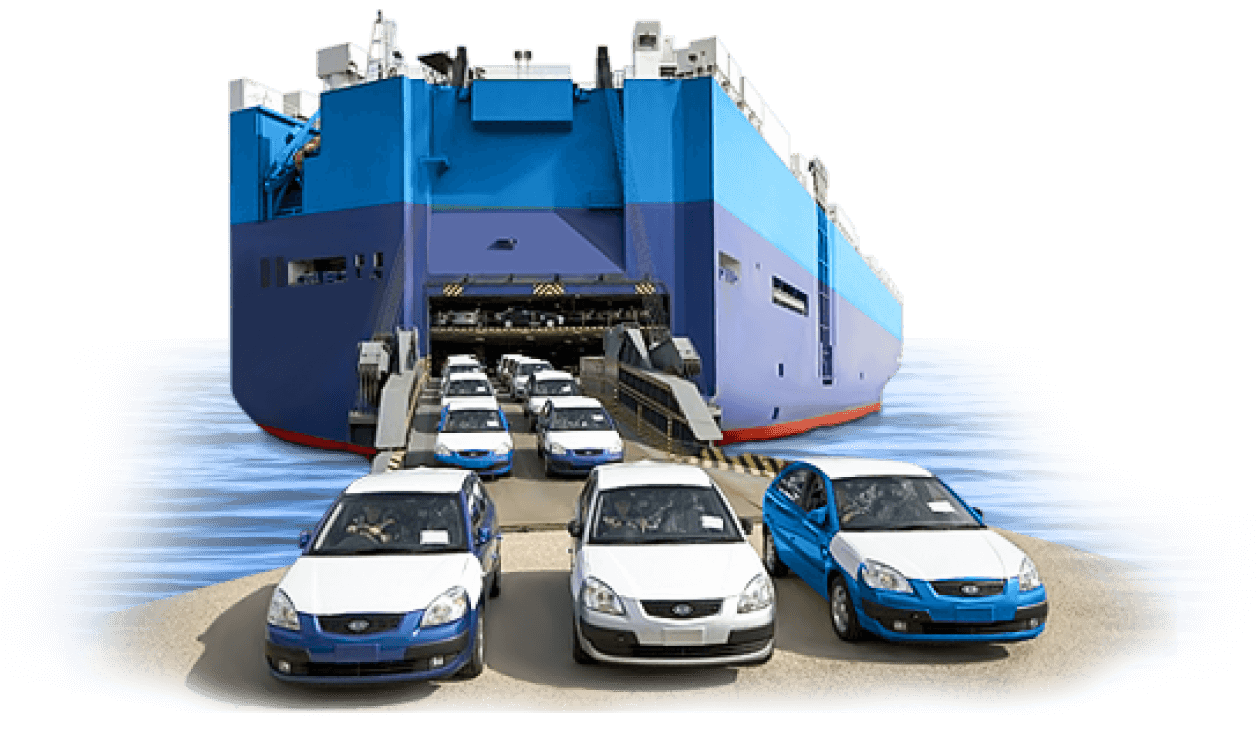 RoRo shipping from the USA
As part of our ocean freight services, Dnipro LLC can offer quality, timely service shipping via RoRo (Roll on, Roll off) / Lo-Lo (Load on, Load off)
Ro-Ro shipping is primarily used for vehicle transportation such as cars, trucks, boats, trailers, and heavy equipment although some goods may be transported if secured in an appropriate trailer.
Vehicles are loaded onto large ocean shipping vessels and secured under the vessel's car deck.
RoRo remains one of the easiest ways to ship large and oversized vehicles.
We cooperate with ports in Newark, Baltimore, Charleston, Jacksonville, Miami, New Orleans, Houston, Galveston and Los Angeles for RoRo-specific ocean shipping. The freight charge depends on the size of the vehicle.
Bulky and oversized items such as large generator sets, large diameter pipes, and other cargo that will not fit in a trailer or container would require the use of LoLo (Load on, Load off). Because LoLo vessels contain their own cranes for loading cargo instead of relying on specialized cranes at the dock, LoLo permits the loading of containers and oversized freight from more ports and increases the speed of shipping and decreases cost.
Ro-Ro ports in USA:
Shipping via RORO service from the U.S. can be arranged from the major ocean ports: New York, Baltimore, Charleston, Jacksonville, Miami, New Orleans, Houston, Galveston and Los Angeles.
Ro-Ro destinations:
Overseas destinations include major ports in Western Europe, Mediterranean, Africa, Asia, Australia & New Zealand, Central America and South America. Here are some ports that we are shipping to: England (Southampton), Germany (Hamburg), Ghana (Tema), Nigeria (Lagos), Senegal (Dakar), Toge (Lomo), Abidjan (Ivory Coast), South Africa (Durban) and many more.
Ro-Ro shipping lines
The following steamship lines are offering RORO shipping services:
Wallenius Wilhelmsen (WW), ACL/Grimaldi, Hoegh, K-line, Maersk (via Farrell Lines), MOL, NYK RORO, Sallaum etc. Nippon Yusen Kabushiki Kaisha (NPNYY) COSCO SHIPPING Holdings Co. Ltd. (CICOF)Mitsui O.S.K. Lines Ltd. (MSLOY) Hapag-Lloyd AG (HPGLY)Kawasaki Kisen Kaisha Ltd. (KAIKY)Orient Overseas International Ltd. (OROVF)Kirby Corp. (KEX)
The cost of Ro-Ro / Lo-Lo transportation from the USA includes:
Safe storage of cargo
Consolidation and packing of cargo
Insurance, at the request of the client
Ro-Ro / Lo-Lo shipping rates
RORO / LoLo shipping rates
The RoRo / LoLo shipping rate vary based on several factors such as the weight of the vehicle, shipping destination, additional carrier charges, and special services or handling that are required.
Weight / Measurement (W/M): The RoRo /LoLo shipping rates depend on either the weight of shipment or CBM (Cubic Meters), whichever is greater.
Shipping destination: distance to destination and accessibility affect shipping pricing.
Additional carrier charges: OTHC (Origin Terminal Handling Charges), Bill of Lading, BAF (Bunker Adjustment Factor or Fuel Scale Charge), LSL (Low Sulphur Surcharge) and others factors affect the shipping cost.
How much does it cost to ship a car via Ro-Ro shipping?
Roll-on roll-off service is one of the cheapest international car shipping options to most destinations in the world.
RORO shipping will cost between $500 to $2000 per a car.
What is the transit time for shipping a vehicle via RoRo?
It takes between 2 weeks and 2 months to ship a vehicle from a US port to any port in the world.
Shipping a vehicle to Europe or Western Africa can take anywhere from 2-6 weeks depending on which European or West African country you are shipping to.
For example, the average transit time to ship a vehicle from the US to Hamburg, Germany is 2 weeks, and shipping a vehicle to Lagos, Nigeria usually takes 3 weeks.
RoRo shipping schedule
Arrival and departure dates are guaranteed with the RO/RO method because the vessels generally follow a fixed schedule.
Vehicles shipped in a shared container do not get sent out until the container is full, which can be a problem if you need your vehicle to be shipped on or by a specific date.
For all questions related for service shipping via RO-RO / LO-LO from the USA fill out a special
request
to calculate the cost of delivery, or contact our managers by phone
info@dniprollc.com