Shipping via RoRo (Roll on, Roll off) from the US
Shipping via RoRo (Roll on, Roll off) from the USA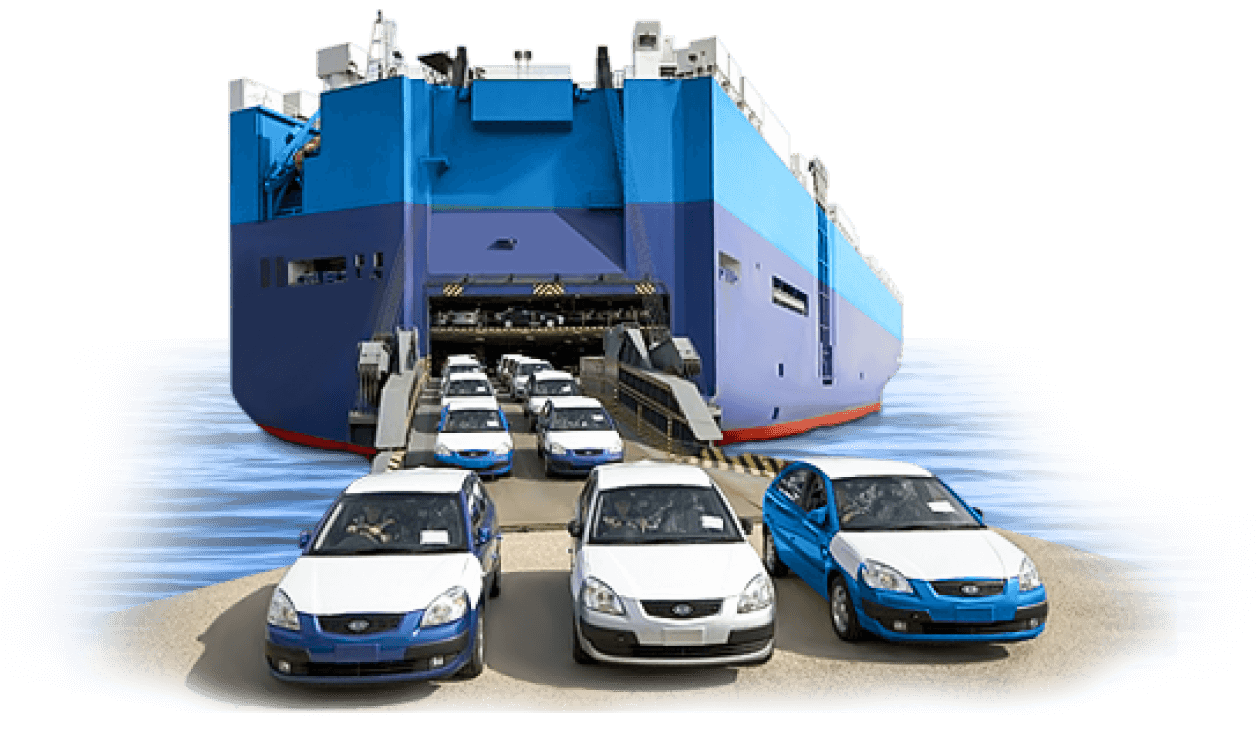 Shipping via Ro-Ro Lo-Lo
As part of our ocean freight services, Dnipro LLC can offer quality, timely service shipping via RoRo (Roll on, Roll off).
This kind of shipping is primarily used for vehicle transportation such as cars, trucks, boats, trailers, and heavy equipment although some goods may be transported if secured in an appropriate trailer. Vehicles are loaded onto large ocean shipping vessels and secured under the vessel's car deck. RoRo remains one of the easiest ways to ship large and oversized vehicles. We cooperate with ports in Newark, New York, Baltimore, Norfolk, Charleston, and Jacksonville for RoRo-specific ocean shipping. The freight charge depends on the size of the vehicle.Bulky and oversized items such as large generator sets, large diameter pipes, and other cargo that will not fit in a trailer or container would require the use of LoLo (Load on, Load off). Because LoLo vessels contain their own cranes for loading cargo instead of relying on specialized cranes at the dock, LoLo permits the loading of containers and oversized freight from more ports and increases the speed of shipping and decreases cost..
The cost of Ro-Ro / Lo-Lo transportation from the USA includes:
Safe storage of cargo
Consolidation and packing of cargo
Insurance, at the request of the client.
For all questions related for service shipping via RO-RO / LO-LO from the USA fill out a special
request
to calculate the cost of delivery, or contact our managers by phone
info@dniprollc.com