Delivery of personal packages from the USA
For customers living in the USA who are eager to send a package to their relatives, friends, or acquaintances in Ukraine, to Ukraine, Kazakhstan, Kyrgystan, Georgia, Moldova, Uzbekistan, EU countries, Dnipro LLC provides a personal package delivery service.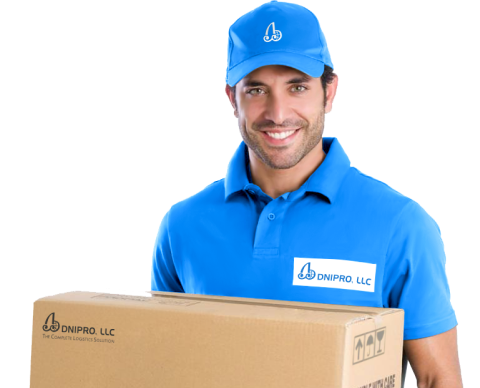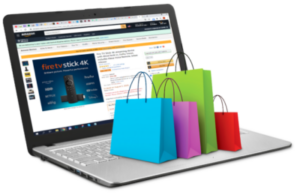 Attention
We also provide a service for the delivery of online purchases from US stores to Ukraine and other countries. Customers receive a U.S. shipping address to to send their orders from USA-based online stores. In our warehouse, we store the goods, carry out consolidation by combining several parcels into one, and send them by air or by sea to Ukraine or other countries. Look at this service in detail here.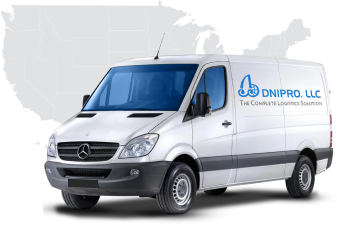 At your request, you can call our courier to pick up the package at your home, or you can bring the parcel to us at the central office. See our address here here. To contact a courier, call us by phone or make an order through our website and the driver (courier) will come to your address and pick up the package. From Monday to Friday, our courier drivers pick up parcels within New York, New Jersey, Pennsylvania, Delaware, Connecticut, Massachusetts, and other states.
Delivery of personal packages from USA
The price of delivery depends on the means of delivery (sea or air) and the destination country. From the list below, select a destination country and a delivery service to see the shipping cost. You can also find the delivery cost for a particular country using our Сalculator
Our prices are lower than those of the U.S. Postal Service and other courier services.
Each package comes with a basic insurance policy covering up to $60 of the goods in the package. In addition, you can purchase additional insurance at a cost of 2.5% of the amount of the goods.
The maximum weight of one package to Ukraine is 50 kg/110 lbs. To other countries, the maximum is typically 30 kg/66 lbs or 20 kg/44 lbs. If the package is large in volume but low in weight, it is charged according to the volumetric weight as per the widely accepted formula in the international transportation industry.
Delivery country
We can deliver your purchases by courier directly to your home. Terms and conditions of delivery depend on the country and method of delivery.
How it works
Package preparation
Tracking code
Our warehouses
Personal account
Means of delivery
Package delivery
01
Package preparation
To send a personal package from the USA, you need to prepare it at at home and call our courier by phone at 908-241-2190,  888-336-4776 or bring the parcel to one of our offices.
If you are in a remote location and our courier cannot pick up the package in person, the easiest way is to register a free account on our website to process the shipment online. Once you register your shipment online, you can send it to the FedEx office. Representatives of our contact center are always ready to help with any questions about package registration and processing.
02
Tracking code
Each package sent from the Dnipro LLC to the recipient has a unique number (track number) by which it can be tracked on the website. This allows you to control the movement of the parcel, find out about its dispatch from the United States, admission to customs clearance in the country of receipt, transfer the parcel to the delivery service, and the date of its receipt by the recipient.
Tracking works in automatic mode, parcels appear in the database at the moment the container is sent.
03
Our warehouses
The Dnipro LLC warehouse that accepts personal packages is located in New Jersey at 645 West 1st Avenue, Roselle, NJ 07203. The USA warehouse operates using an automated cargo accounting system, which eliminates errors in receiving, processing, and labeling packages. Our shipping and storage rates are among the lowest on the market.
04
Personal account
Each Dnipro LLC customer can see the status of the package in their account. To use it, you need to register on our website. Each customer receives a unique US number, which we use to identify all incoming packages.
05
Means of delivery
Cargo delivery from the USA is carried out either by air or by sea. For each method, different countries have different restrictions on the weight and size of a package. Go to the page of the destination country and read all the conditions. We do not ship prohibited items. For a given country, you can calculate the cost for your preferred terms of delivery of packages using a special form, or you can contact our managers by phone number on the Contacts page.
06
Package delivery
Package delivery time depends on your selected shipping method and destination country. Delivery of packages directly to the recipient is carried out by Dnipro LLC's couriers and postal partner companies.
Rules of personal package carriage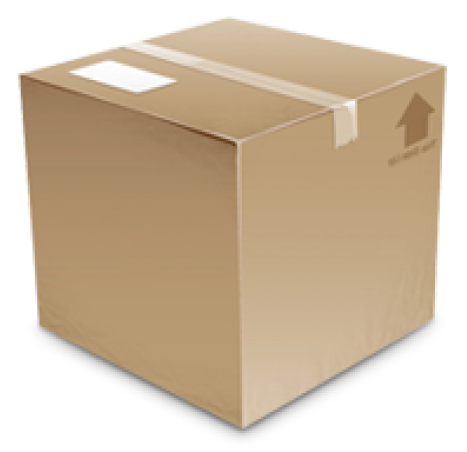 The package must be securely packed (preferably in a cardboard box), and you need to write the names and addresses of the sender and recipient on the package. For each package, you must fill out a customs declaration CN23, in which you need to detail the contents of the package: the name of the goods, their quantity, and the total value of the contents of the package. Certain products can only be shipped to certain countries. You can find detailed information on what you can or cannot ship on the page of each country. Products must be factory-packed. You can send only dry products: sweets, coffee, tea. You should not send canned food or alcohol, as they can be confiscated at customs.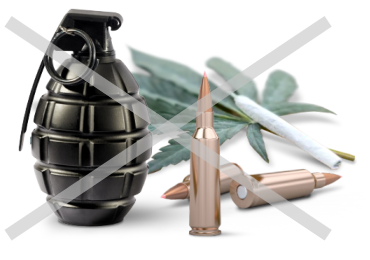 It is strictly forbidden to send:
Weapons, drugs, cash, precious metals, psychotropic, toxic, explosive substances, and other items prohibited from shipment by the laws of the country of departure or country of destination. If a government official discovers one of these items in the package screening, then you will face steep fines and legal punishment. You must correctly fill out the form (customs declaration CN23) to pass customs inspection. Contact us by phone : 908-241-2190, 888-336-4776 with any and all questions or requests. If you are unsure if a good is permitted to send, make sure to consult us first.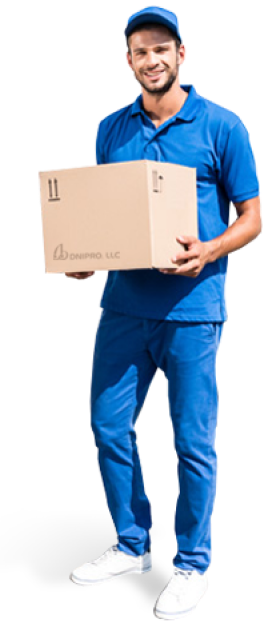 How can I get my package to Dnipro LLC's warehouse?
If you live in the USA and want to send a package to your relatives or friends in Ukraine, Kazakhstan, Uzbekistan, or other countries in Europe and Central Asia, we are happy to help you! Our drivers can pick up packages from your home or office within 200 miles of our main warehouse in Roselle, NJ. We pick up packages from your location in the states of New Jersey, Pennsylvania, Delaware, New Hampshire, Connecticut, and all areas of New York (Brooklyn, Queens, Manhattan, Bronx, Staten Island). You can schedule the pickup by submitting a request using the link below or by calling us at 908-241-2190.
Alternatively, you can bring the package to one of our representatives' locations or to our warehouse in Roselle, NJ. To find out more about our representatives' locations, contact our managers at +1(908)241-2190,

Package delivery from faraway states through  FedEx .
If you want to send a personal package from the USA to Ukraine, Kazakhstan, Uzbekistan, or other countries in Europe and Central Asia and are located in a state that is outside the range of our couriers, you can send the package to our warehouse by using the FedEx courier service. You need to register in your personal account on our website and get a FedEx sticker through your personal account. Print it out, attach it to the package, and take the package to the nearest FedEx office. To correctly plan the delivery of a package through FedEx, you should set up the first package with the help of our managers by phone at 1 (908) 241-2190.
Security and Reliability
Every month, our customers trust us with millions of dollars worth of goods, and we do everything possible to prove this trust! One way we do this is by ensuring maximal security: protecting your data on our website and guaranteeing the physical safety of goods and packages.
Compliance with customs
Transporting a wide variety of goods between countries requires close compliance with the rules of each country's customs regulations. Therefore, the specialists of our warehouse regularly attend trainings and listen to seminars on the changing rules of international shipping.
Cargo insurance
Simple and reliable insurance of parcels against any damage is available to our customers: loss, damage, theft. In addition to the cost of goods, you can insure the cost of delivery.
Data storage
We do not store our customers' credit card data on our servers. Despite the high level of expertise in IT development, we believe that only the clients themselves and no one else has an opportunity to manage their credit card data.
Cooperation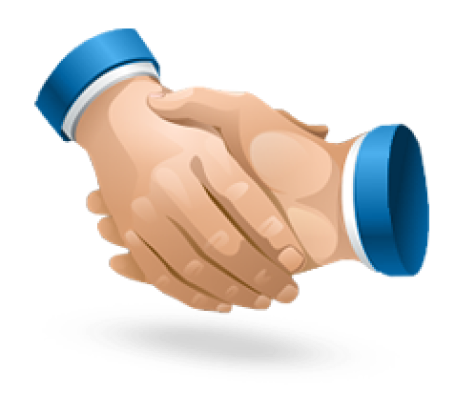 Dnipro LLC invites those who wish to become a representative (agent) of Dnipro LLC to cooperate. We offer favorable terms of cooperation and guaranteed support. To find out about the possibility of becoming an agent in your region, send an email to: info@dniprollc.com and write "Partnership" in the subject. Our employees will contact you and provide all the necessary information for further cooperation.