Humanitarian aid for the people of Ukraine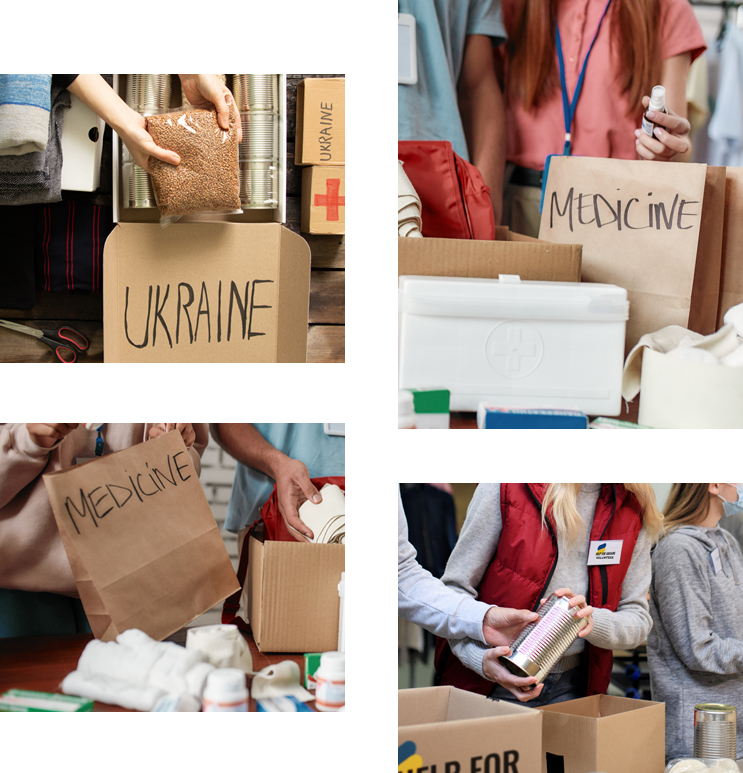 Since the beginning of full-scale war waged by Russia against Ukraine, the staff at Dnipro LLC have put in countless hours receiving, processing, sorting and shipping humanitarian aid for internally displaced persons, refugees, defenders of Ukrainian sovereignty, and territorial defense programs of numerous local communities.
Day in, day out, our team processes tons of humanitarian aid that for both Ukraine's general public and those fighting to defend it, by sorting packages and shipping them both by sea and by air.
As of April 1, 2022, the total weight of humanitarian aid that was shipped by sea and by air exceeds 700 tons!
Dnipro LLC, being a licensed shipping agent and freight consolidator, processed and loaded 5 cargo airships, which have successfully carried more than 200 tons of humanitarian aid to Ukraine.
We are proud to be instrumental in shipping humanitarian aid for charity foundations, Ukrainian diaspora, humanitarian relief organizations, local communities, people of faith - those who have shown their big hearts by providing clothes, medicine, and other vital goods for Ukrainians.
Two types of shipping are available: by air or sea
As of now, we offer 2 types of addressing for humanitarian aid:
Personalized shipping to private individuals
Humanitarian aid will be delivered directly to person/organization of your choice. You can choose any volunteer organization, charitable foundation, religious organization (church/parish/priest/rabbi), hospital, orphanage, territorial defense, or local community activist group in any region of Ukraine (safety restriction apply).
Shipping cost:
By sea: $0.99* per pound (~0.45 kg) + $7.50/package, shipping time: 3-5 weeks
By air: $2.40* per pound (~0.45 kg)+ $7.50/package, shipping time: 1-2 weeks
Centralized shipping to humanitarian aid organizations
Humanitarian aid will be delivered to the humanitarian aid headquarters of the city council of Chervonograd. Authorities will be distributing aid among the relief and defense organizations of Ukraine.
Shipping cost:
$0.50* per pound (~0.45 kg)
*For any questions regarding shipping humanitarian aid, please give us a call at: +1 (908) 241-2190
Kind reminder to our clients:.
Despite all complications, Dnipro LLC has managed to keep its logistics routes active to continue shipping your personal purchases from the USA to Ukraine.
Humanitarian aid packaging requirements
Certain requirements apply when shipping any sort of humanitarian aid. All goods should be sorted and packed, and they must fall under one of the following categories:
Medical items
Outdoor gear
Baby food and children's clothing
Food
Clothing
Personal hygiene
Down below there's a link to a list with top priority things you can buy and ship to our warehouse.
https://www.amazon.com/registries/custom/H2HR41HP3TM5/guest-view Things on this list will be sent to Ukrainians free of charge ASAP.
This list is for reference only. You are not required to order items from Amazon, you can buy them from any vendor of your choosing.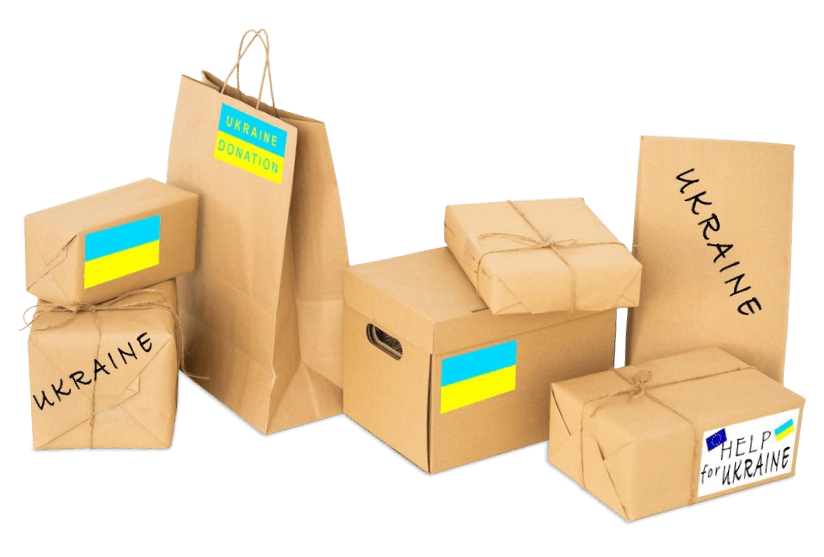 Please note, all packages carrying humanitarian aid must include the following recipient address:
Dnipro LLC/Humanitarian Aid
645 West 1st Avenue,
Roselle, NJ 07203.
To prevent any issues with humanitarian cargoplease refrain from sending any items that are restricted for international shipment.
Help by funding overseas shipment of humanitarian aid from the USA to Ukraine
Here at Dnipro LLC, we receive many calls from charity organizations, people of faith, and volunteers from the USA seeking to donate anything that may help those in Ukraine (medicine, baby formula, equipment for Ukrainian fighters). American charity organizations are ready and willing to provide much needed help to the people of Ukraine, but they often lack the funds to pay for overseas shipping.
Finding sponsors to cover the cost of shipping humanitarian aid from the USA to Ukraine has become vitally important.

Becoming a sponsor would give you control over following: who receives the aid, the contents of the aid, and terms of shipping. As a bonus, you will have the gratitude of the entire Ukrainian nation.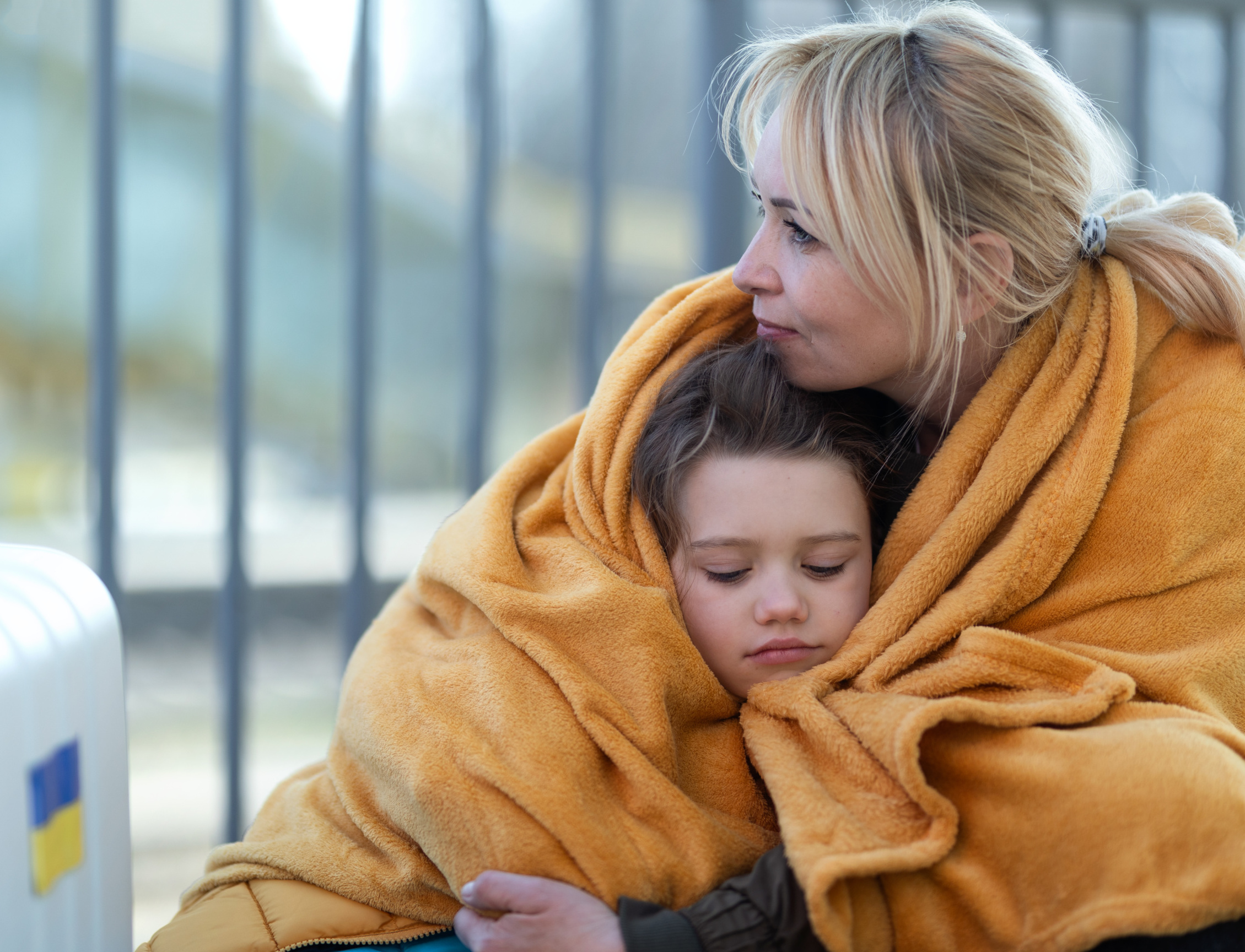 Dnipro LLC works alongside the non-profit organization 'Save Ukrainian', that helps with covering the overseas shipping.
The primary objective of this organization is financing the cost of shipping humanitarian aid from USA to the people of Ukraine.
The easiest way to support the cause is donating online at their website: https://saveukrainian.org/
The entirety (100%) of your donations will be devoted to covering the cost of purchasing and shipping humanitarian aid to Ukraine.
To donate, please press this link..
Even a small amount can create a big difference for a person in need.