Shipping a car from the US
Dnipro LLC, International Car Shipping company, offers shipping and delivery cars overseas, to your desired destination from a residential, dealer or auction locations in the USA. Our extensive logistical experience allows us to offer optimal transportation conditions - low prices, efficiency, and guaranteed safety of vehicles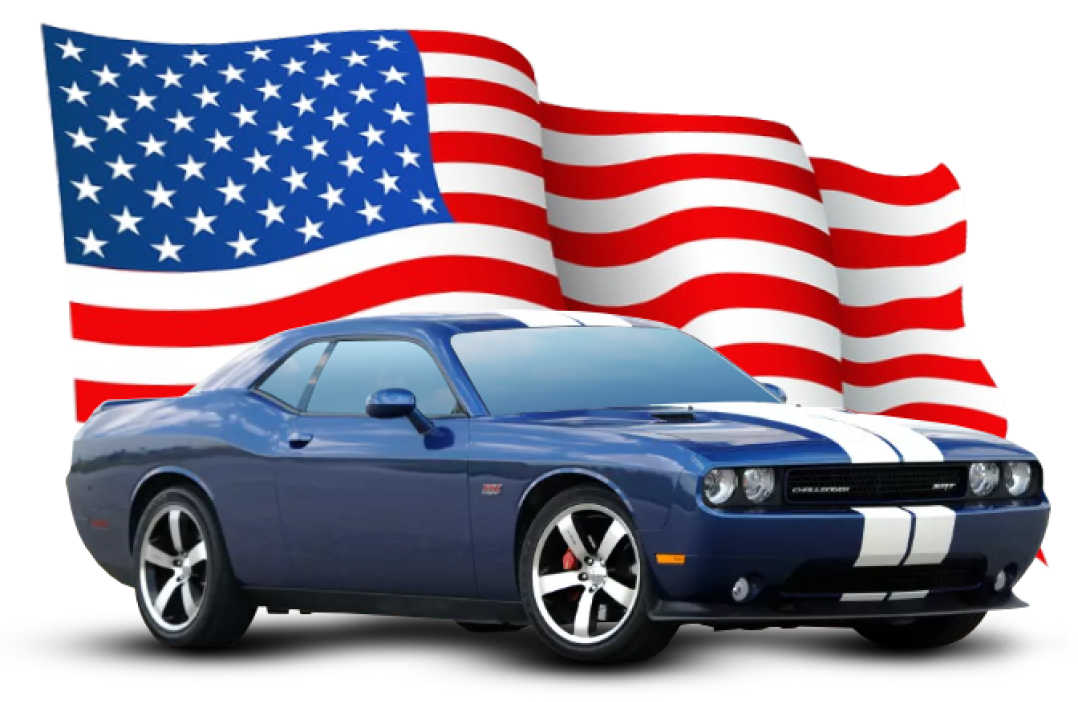 International Car Shipping from the US
When shipping your car from the USA to other countries, it is important to choose the right international car shipping company. If you need to ship your car from the United States or bought a car at an auction or dealership and want it ship overseas, Dnipro LLC and our team of trucking specialists will safely and promptly deliver your vehicle to your desired destination.
With more than 25 years of experience transporting vehicles around the world, we make it easy for you, regardless of the location of your car and its final destination. We offer worldwide services at the best rates in the industry.
Why should you choose Dnipro LLC for shipping a car overseas?
NVOCC Status
Being an NVOCC (NON-VESSEL OPERATING COMMON CARRIER) enables us to give tariffs directly from shipping lines. No brokers, no additional fees.
Experience and Professionalism
With over 25 years of experience transporting cars around the world, we have established ourselves as one of the most experienced international transporters in the United States. Due to our close relationship with many shipping lines, we can offer very competitive rates for shipping cars from the US.
Convenient warehouse locations
Our storage facility in Roselle, New Jersey is over 12,000 square meters (120,000 square feet) in total area, while our external storage lots accommodate more than 500 cars and a large amount of oversized equipment.
We also can provide shipping services from Los Angeles, California; Houston, Texas; Savannah, Georgia.
Our customers can take advantage of the ability to store cars at our site for up to 30 days for FREE.
Automated tracking system
All types of shipments are transported from the United States using an automated tracking system, so the client can check the status and location of their cargo/vehicles.
Transportation safety
Whether it is a car, truck, motorcycle, ATV, or moped, one of the most important components of international transportation is ensuring the safety of the vehicle for shipment. Our warehouse teams are professionally trained and have many years of experience, using only specialized equipment when transporting vehicles. As soon as the vehicle arrives at one of our warehouses, a full report on its condition is issued. We also take photos and videos of your vehicle, which you can view online.
Most requested countries of destination for car shipping
The countries that our customers most frequently request shipping to are:
Germany, Ukraine, Poland, Latvia, Lithuania, Estonia, Finland, United Arab Emirates, United Kingdom, France, The Netherlands, Georgia, Romania, Bulgaria, Nigeria, Ghana
We also send cars to more than 50 countries in addition to those listed above. Fill out our quote form to find out if we will ship to your destination.
Requirements for international vehicle transportation
Other documents may be required in each country or port, but the list below includes the most common requirements for international transportation. Our representative will let you know if you need additional documentation.
Vehicle Title
Make sure this is the original title and not a copy. The title must be without a lien.
Bill of Sale
Copy of Passport (if international) or EIN Number (if US citizen or US company)
Power of Attorney Form
Country-specific car export requirements
In some countries, you can only export used cars older than a certain age. On the other hand, some countries do not allow the export of used cars to their country and must be younger than a certain age. With our help, you can confidently navigate the requirements of a particular country.
Types of international vehicle transportation
We offer three ways to ship vehicles internationally:
Shipping a car Overseas in a Container
Dnipro LLC offers both shared and individual container shipping. Each type of delivery has its advantages and disadvantages.
Shared Container Shipping - This is our most popular service, but it is not available for certain destinations.
Using this method, several vehicles are loaded into a container in a warehouse. The container must be completely filled with vehicles to depart the warehouse. This stipulation means that departure dates will be estimated and not exact.
However, transportation in shared containers may be preferred for those seeking a less expensive service. First, the shipping costs of the container are shared among all customers who have a vehicle on the container. Second, this method may be the only available option depending on your destination port.
In addition, customers are allowed to ship additional items in the truck or in the back seat of their car, which can be a big advantage over RoRo for some customers.
Transportation in an individual container - The vehicle will be shipped in a 20 or 40-foot container. This method is more expensive.
RoRo (Roll-on Roll off) Car Shipping
After loading onto the RoRo vessel, each vehicle is securely fixed in the designated place.
This delivery method is fairly inexpensive and the departure and arrival dates are less susceptible to change than that of shared containers.
Air Freight Car Shipping
Air transportation is the fastest way to deliver a vehicle internationally. This efficiency comes with much greater costs, so this is not a standard delivery method. This service is a great option for urgent shipments. Additionally, certain destinations lack direct routes through other methods and will have large fees regardless, so air transportation could be an option worth exploring for such customers.
How much does it cost to transport a vehicle internationally?
Many factors affect the cost of shipping your car from the US, so fill out our online form to calculate the most accurate estimate for your vehicle delivery rate, given the specifications you enter.
Your international vehicle delivery cost will vary depending on four main factors:
1) Location of the vehicle
2) Size (width, height) of the vehicle
3) Delivery method (container, RoRo)
4) Final destination
For example, sending a vehicle to Europe in a consolidated container from the East Coast of the United States can cost as little as 500 dollars. However, delivering a vehicle abroad in a personalized 20-foot container can cost twice that amount.
To learn more about the various available service options and the cost of shipping your vehicle, call us and talk to one of our vehicle transportation specialists or fill out a special request form.
Send a
request
to calculate the cost of delivery, or contact our managers by phone
info@dniprollc.com